Virtual Lessons Webinar Series: STEAM and Coding at Home
To support parents and students during the COVID-19 pandemic, SAM Labs will be hosting a series of webinars held by our team of educators. We will be covering several topics related to STEAM and Coding, SAM Labs' curriculum and content, tips and resources for Distance Learning and many more.
Be sure to download Zoom first.
---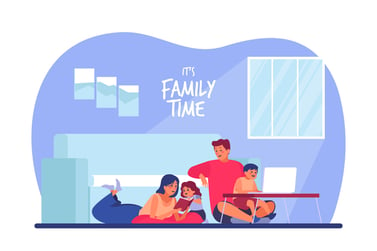 Family Code-Along Series
We will be hosting a virtual Code-Along session for both students and their parents.
These virtual lessons are suitable for students in Grades K-8. For one hour families will learn to use SAM Space to integrate STEAM and Coding into everyday activities.
Image source: Freepik
---
---
Prototyping 101 Series
A prototype is the first draft of a design used to test out an idea before the final product begins to be built using hardware or software.
Join our Prototyping webinar where you'll learn step-by-step how to bring your ideas to life. From empathizing to defining, ideating, creating, testing and debugging.
Using only basic materials such as paper, pencils, markers, crayons and other common classroom/household supplies — sketch a coding system like a automatic pet feeder!
---
---