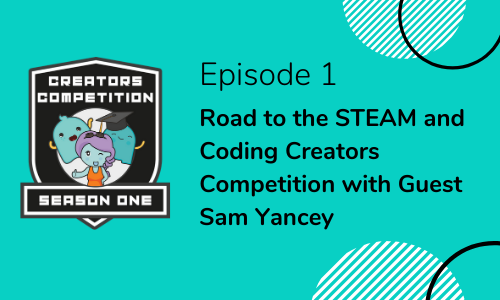 Episode 1
Road to the STEAM and Coding Creators Competition with Guest Sam Yancey
Listen on:
What's in this episode?
In this week's episode, we talk about the brand new SAM Labs Global Creators Competition, a tournament for students around the world competing using their STEAM and Coding skills.
This week we speak to a few of our tournament organizers, Sophie Goodstein and Eleanor Jacobson and then later we'll talk to Sam Yancey, an educator who is participating in the competition with students as well.