SAM Space is now part of SAM Studio!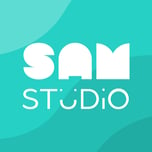 ---
As of Friday, October 28, 2022 the old SAM Space iOS app will no longer be supported. Be prepared and make the change today by downloading the new SAM Studio app in the App Store on your iPad.
What do you get with a SAM Studio Subscription?
Build unlimited Projects within our two coding platforms, SAM Space and SAM Blockly
Share student Projects directly with teachers
Connect our wireless Bluetooth blocks directly with your iPad to test and see creations come to life
Discover, save and edit hundreds of lessons and resources within our Content Hub
Create your own interactive lessons with SAM Space embedded using our Lesson Builder feature
...and more!
And as always, our incredible Customer Success team is here to help you each step of the way. Already have a subscription? Simply download the new "SAM Studio" app and log in to get started. Need help? Contact customersuccess@samlabs.com with any questions.
New to SAM Labs and need a subscription? Click below to connect with our team!
---