Live Webinar:
Grant Writing for STEAM and Coding
Tuesday, June 7th, 4pm CST
Join us as as a Nancy Penchev gives you her best tips, tricks and success stories for finding and submitting grants to build your STEAM and coding tools.
Come to reignite your passion for teaching with actionable ideas to spark curiosity, exploration, and joy in your students that they will remember for years to come.
Not able to make it to the live webinar? Don't worry! We'll be more than happy to send you the recording once available. Just sign up and we'll make sure you get a copy straight to your inbox.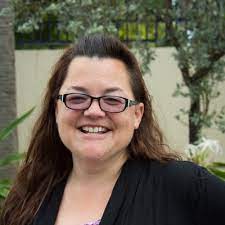 Nancy Penchev is the lower school STEM/Design teacher and Instructional Technology Coordinator at Scheck Hillel Community School in North Miami Beach, FL. She has 20+ years classroom experience in grades K-5. More about Nancy:
Contributing organizer for Global Maker Day

Lifelong learner

Social Studies Lab

Maker Space and Robotics instructor

Girls Building STEAM founder

Children's book enthusiast

Blogger

www.nancypenchev.edublogs.org

Passionate sharer of instructional technology

Best daughter, sister, aunt EVER, pretty good wife
​​And a person NEVER scared to say....Uh I don't know, let's figure it out together

B.S. Elementary Education, M.A. Early Childhood Education, M.A. Instructional Technology, EdS Instructional Technology and Distance Learning
Stay up-to-date with the latest edtech news, resources, and special offers by joining our community of educators.