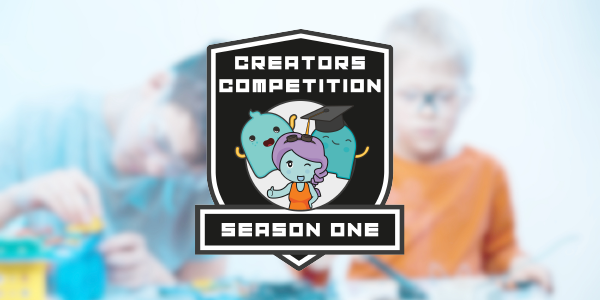 SAM Labs STEAM and Coding Creators Competition
SAM Labs is proud to announce we will be hosting our first Global STEAM and Coding Creators Competition, starting from Friday, April 24th, 2020.
Schools are shut but that does not mean students can't demonstrate their computational thinking skills.
Season One's competition theme is what can you create with SAM Labs during COVID-19?
This competition will give students from all over the world the opportunity to showcase their amazing STEAM and Coding projects and the chance to win amazing prizes.
Submissions are now closed.
The submission for The Global STEAM and Coding Creators Competition is closed. We are now reviewing all submissions and judging will take place this week. The selection will be announced Sunday, May 24th, 2020 and the selected projects will be contacted directly.
---
Do I need to have a SAM Labs kit to participate in?
---
Who can compete?
The competition will be divided into two categories:
Junior Category for students age 6 to 11
Senior Category for students age 12 to 16
You can enter the competition in a team of up to 3 other participants on a team*.
---
Why compete?
This free competition aims to reinforce the many soft skills that can be gained from STEAM/STEM learning and Coding such as:
Critical Thinking
Communication on tasks or projects
Leadership
Collaboration on tasks or projects
Technology Literacy
Social Skills
The competition will be held virtually, meaning students all over the world will be able to submit their designs and projects online.
In addition, students will have their work showcased in front of a global audience and a chance to win over $5,000 in prizes!
---
Awards
There's many chances to win and have your work noticed in front of a global audience!
Gold, Silver, Bronze Award
Best in Show by Region
Coding Class Act Award
Most Iterative Design
Brightest Business Spark Award
Social Media Superstar Award
... and many more!
---
Timeline
Registration Open: Friday, April 10th - Friday, May 1st, 2020
Competition Begins: Friday, April 24th 2020
Competition Ends: Sunday, May 17th 2020
Winners Selected: Sunday, May 24th, 2020
Global Awards and Prizes Livestream: Saturday, May 30th, 2020
---
Do I need to have a SAM Labs kit to participate?
No! Read below for the competition format options that include versions with and without SAM Labs kits.
---
What is required?
The competition has two formats: The STEAM and Coding Challenge for use with SAM Lab kits and the Prototype Challenge which allows for any student with access to basic materials to enter.
For the STEAM and Coding Challenge, SAM Blocks are essential! Students will be allowed to use all available materials including paper, metal, 3D printed models; as well as building blocks from any brands readily available in the marketplace.
For the Prototype Challenge, no SAM Blocks are required. The only required materials for this challenge include basic materials such as paper, pencils, markers, crayons and other common classrooms/office supplies.
---
STEM Design Asia Tournament 2019
Our STEM Design Asia Tournament was a blast! The theme of this tournament was Smart Cities and the challenge was to identify one problem in the city that participants are living in and the impact of future society (such as health, economy or social) if left unresolved using the SAM Labs suite of products.
We saw a lot of interesting projects, from automated traffic lights and interactive roads to smart waste disposal systems and Mars rovers. We were so impressed by the work that was produced.
SAM Labs are so excited to see how students from all over the world show us their projects.
Be sure to register for this year's competition!
---
Looking for inspiration?
Check out some of our favorite SAM Labs projects from over the years. Follow us on Twitter where we will be sharing more examples of ideas for projects to get you STEAMing ahead!
LEGO Starbucks Hot Coffee Maker Machine
LEGO Ball Sorting Machine With SAM
D.Va Highlight: SAM Labs Meets Overwatch
Prototype: Automatic Cat Feeder Using SAM Blocks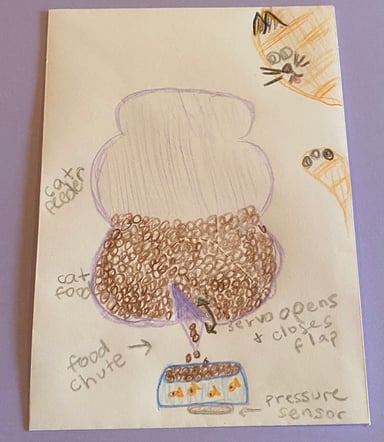 ---
Thank You to Our Partners
*Disclaimer No purchase necessary to enter or win. Tournament open children 16 years of age or younger with a legal parent's or guardian's permission. Participants must be residents of the following countries:

USA, United Kingdom, Antigua and, Barbuda, Australia, Austria, Bahamas, Belgium, Belize, Bermuda, Bulgaria, Canada, China, Costa Rica, Croatia, Cuba, Cyprus, Czech Republic, Denmark, Dominica, Dominican Republic, El Salvador, Estonia, Finland, France, Germany, Greece, Grenada, Guatemala, Haiti , Honduras, Hong Kong, Hungary, India, Ireland, Italy, Jamaica, Japan, Latvia, Lithuania, Luxembourg, Malaysia, Malta, Mexico, Myanmar, Netherlands, New Zealand, Nicaragua, Panama, Philippines, Poland, Portugal, Romania, Saudi Arabia, Singapore, Slovakia, Slovenia, South Korea, Spain, St. Kitts and Nevis, St. Lucia, Barbados, St. Vincent and the Grenadines, Sweden, Switzerland, Taiwan, Trinidad and Tobago, Thailand, and UAE.

Awards may be subject to change.